 
La vie en ROSES Soft
La Vie en Roses Soft
They say that sometimes you have to stop and smell the roses: take some time to relax, lie back and enjoy the good things life has to offer. Well, La Vie en Roses Soft by Magic Eyes is one of those good things!
Soft versus Regular
After seeing how popular the original La Vie en Roses was Magic Eyes decided to release a second variety, the Soft. The shape is pretty much identical inside and out, but the material on this new version is soft and almost jelly-like. The stimulation it gives is very gentle, so it is ideal if other onaholes make you come too quickly, or if you prefer to have longer masturbating sessions. Because it is very stretchy this onahole will also accommodate longer or girthier penises. The material does have a slight smell to it at first, but this will fade after several washes.
The packaging
This onahole comes in a luxurious looking box, with sloped edges on the top and beautiful illustrations. The girl on the front of the box is wearing a demure dress and sexy stockings, kneeling on the ground.
The onahole itself is packaged very securely, inside a hard plastic inset that comes with a lid. This means the onahole can't move around much and will stay safe during transport.
The onahole
On to the real important things: the onahole and its tunnels! The Vie en Roses Soft is shaped like a slender woman's body with a slim waist, wide hips and a nice ass, but what you will immediately notice are the labia. Large, pink and inviting, these large labia are like the petals of a rose. Feeling these labia against your body is a sensation few other onaholes offer! 
This onahole weighs 700 grams, and isn't particularly large, but Magic Eyes still managed to squeeze two full-sized tunnels in here! The vaginal tunnel starts off with a very mild texture of small bumps and suction cups, but then narrows and curves upwards, guiding you to a G-spot. This bump will grind against you every time, stimulating some of the most sensitive parts of your penis. Just behind this, you will find the cervix, a narrower area you really have to push through. Here, the vaginal tunnel connects to the anal tunnel, joining them together in an end chamber full of delicate folds and nubs which feels absolutely amazing!
The anal tunnel has a much simpler texture of ridges, switching between narrower and wider areas. This even milder stimulation feels great, and swapping between the two tunnels allows you to feel two very different sensations. Of course you can also put a small bullet vibrator in one of the tunnels while you use the other.
Cleaning
If you want to keep enjoying this deliciously soft onahole again and again, clean her thoroughly after every use. Rinse it out under the tap and squeeze out as much water as possible. You can push an absorbent cloth inside to absorb the last bits of moisture. The soft material is a little more prone to damage, so do not turn this onahole inside out to dry.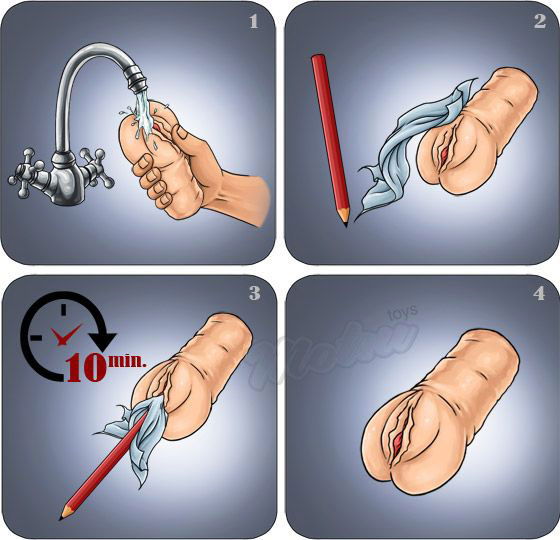 If you are looking for a beautifully shaped toy that gives gentle stimulation and feels incredibly soft to the touch, the La Vie En Roses Soft might be for you! This onahole by Magic Eyes will keep teasing you for a long time.