 
La vie en ROSES
La vie en ROSES
Magic Eyes is famous for the special themes they use for their onaholes. For the La Vie en ROSES the theme flowering rose is chosen. This obviously refers to the characteristic big outer labia of this product.
Lots of people love camel-toe like onaholes, but also a lot of people find it very arousing to feel the labia of a women against their bodies during sex.
It feels as if your penis is being swallowed up and the lips are embracing you.
The curves and details are made very realistic. The navel, hipbones and the finishing touches as a whole are well cared for at the La Vie en ROSES.
Inside La vie en ROSES
Push the outer labia aside and you see a beautiful red-pink tunnel.
The large labia is not only very pretty, she also helps to distribute the lube around your penis, with the use of the La vie en ROSES
With 17 cm length it is an onahole where the most men can thrust deep inside.
Without seeing the top of your penis poking out through the top of the material.
Lots of onaholes have a G-spot, bump or thickening on the underside of the tunnel: The La vie and ROSES has this on the upper side of the tunnel, right before the tunnel makes a curve downwards. This feels wonderful!
The material is soft and 'bouncing'. Because of this you can grab the upper side of the onahole and sort of bounce it up and down, which again gives a different feeling, than just penetrating her.
De Anal tunnel:
The anal tunnel is connected in the middle with the vaginal tunnel.
The anal tunnel does not give a lot of stimulation, but is a fun extra. We do not see it often that an onahole of 700 gram has two tunnels.
Beside penetration the anal tunnel is also very good to place a Magic Eyes egg-vibrator (this can be ordered separately). So you experience even more stimulation in the vaginal tunnel!
Cleaning La vie en ROSES
As usual with a double layered onahole (especially one with two tunnels) it is not advised to turn it inside out. A good way to clean her is with a thin microfiber cloth.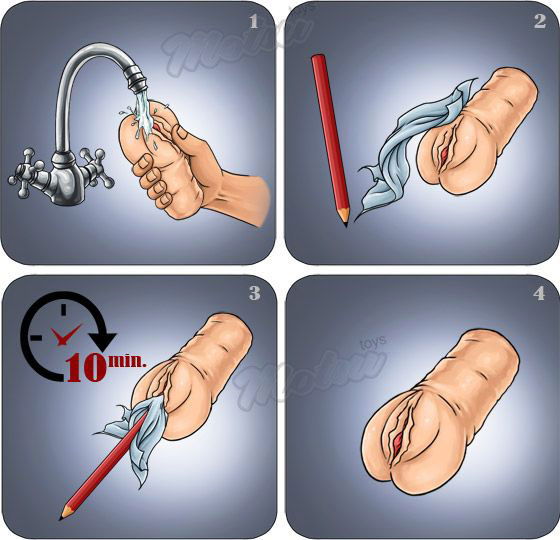 Packaging:
The rose theme comes back on every side of the box. The box is beautifully designed and is easy to open, without damaging it. If you open the box, you see a small sheet of the laboratory report on this product.
Magic Eyes use safe materials and they let every product get tested.
The product can have a very faint smell, when you take it out of the package for the first time. You can wash the outside for a bit, but the smell will disappear in a few days anyway.
Dimensions product: 170 x 110 x 85 mm
Weight: 700gram (with packaging 870g)
15ml sample lube included