 
Seventeen Bordeaux Soft
Seventeen Bordeaux Soft
For years the Seventeen series has been the most popular onahole-series of Toysheart.
Unsurprising that Toysheart has brought out a continuation of the Seventeen Bordeaux, the Seventeen Bordeaux Soft, the 5th in the Seventeen Series. A softer edition that also has the Bordeaux red color on the inside.

What stands out immediately about this onahole is that she is fairly long (over 17cm). This Soft edition looks both from the inside and the outside nearly identical to the previous regular Bordeaux version. The material is a bit more pinkish of color and the packaging looks a bit different.
The real difference is the material, which is a lot softer.
The material
For this onahole Toysheart has used the Fine Cross material.
As you might know this is odorless, as good as oil free and very durable. The surface is smooth and feels like a soft skin.
Because of the softness of the material this Soft version can be damaged a lot quicker than the regular version.
The front of the Bordeaux has a specious vagina entrance, so you don't have to wriggle yourself in and tear the entrance.
The tunnel has the well-known wavy pattern that is covered with little duds.
How does the Seventeen Bordeaux Soft feel?
Especially a bit milder than the regular version, but this also gives absolutely sufficient stimulation. Due to the softness the suction effect of this soft version is many times bigger. The end chamber (the cervix) gives that little bit of extra stimulation, quickly making you get to a great orgasm.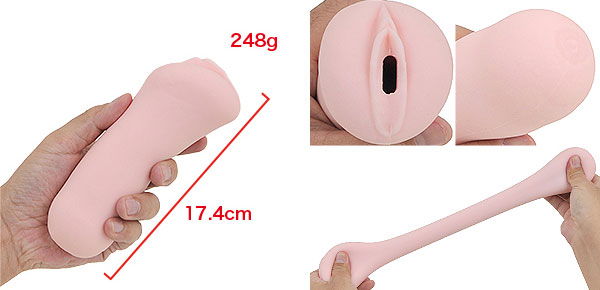 Does not matter how well you are endowed, the Seventeen Bordeaux Soft always fits, it is enormously stretchable and has a length of 17.4cm without stretching.
Cleaning:
Cleaning is very simple, because there are no deep ridges and grooves in the tunnel. You can turn it inside out, but a better way is this: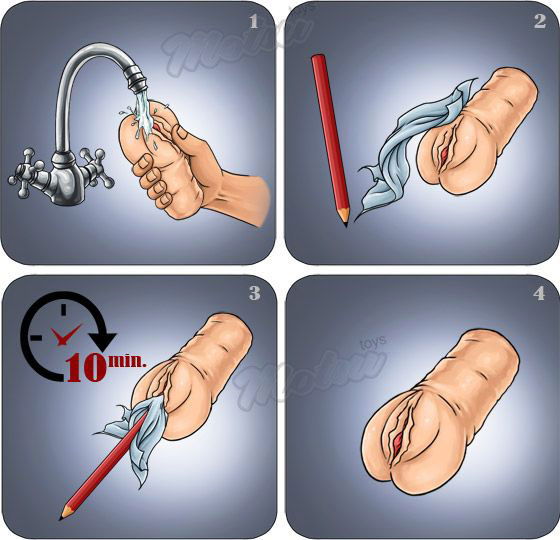 Dimensions:
Length: 17,4 cm
Width: 5,5 cm
Tunnel length: 14,5 cm
weight: 258g
Material: Toyshearts Fine Cross Material
You might also like