 
Frigging Girl Onahole
Frigging Girl
ToysHeart's products often play into different interests and fetishes, and the Frigging Girl is about watching a girl pleasure herself. Who doesn't like that? The beautiful busty girl on the box has pulled up her top and skirt, reaching between her legs with one hand and squeezing her breast with the other. She's definitely enjoying herself, but I bet she would love it if you offered to help her out….
Onahole
Frigging Girl has a simple shape, with some small curves to grab onto. Rather than realistic labia this toy features a simple entrance which you can slide into easily. While it's less interesting to look at, entrances like this are generally easier to use and less likely to damage.
Two-part tunnel
While the outside is simple and smooth, the inside has a great texture. Just behind the entrance there is a deep groove which will hold lubricant, keeping it from leaking out and reapplying it with every stroken. The straight tunnel which follows has two distinctly different areas. The first area features a series of "gates", tighter rings covered in bumps, which are placed at an angle. Directly behind this the tunnel has a realistic texture full of bumps and ridges, which gives gentle but very enjoyable stimulation, wrapping around the top of your penis and giving a semi-realistic stimulation.
Fine Cross
Frigging Girl is made out of ToysHeart's specially developed Fine Cross material. This material is very stretchy, adapting to your size and going back to its original size afterwards. It won't tear or lose its shape easily.
An Onahole that will last
This onahole has several features which will ensure its longevity. Not only is the Fine Cross material mentioned above very resilient, the design of this onahole also has no delicate, easy-to-damage bits. If you use plenty of lubricant you'll be able to use this onahole again and again… And again!
Cleaning
The Frigging Girl has a fairly straightforward tunnel design, and rinsing it out under the tap is enough to clean it. Afterwards, remove as much water as possible. Dry it even more thoroughly by pushing a soft, absorbent cloth inside and leaving it there for a couple of minutes to absorb the moisture. Apply talcum powder or special maintenance powder to keep your onahole feeling soft and smooth!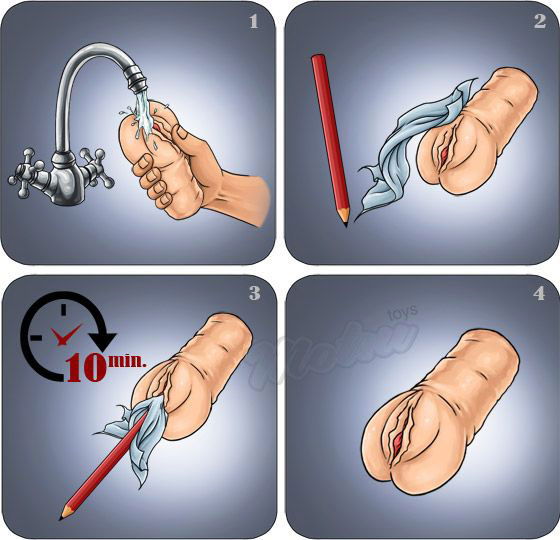 If you want a durable onahole that doesn't cost too much and gives great stimulation, give the Frigging Girl a try!
Properties:
Length: 13 cms
Width: 6.3 cm
Tunnel length: 11.5 cm
Weight: 225 grams
Material: Fine Cross TPE
Made by ToysHeart in Japan